Commentary by Marilyn Luscombe, President and CEO of New Brunswick Community College
On May 23rd and 24th, 300 business and community leaders from across New Brunswick will gather in Moncton for the Atlantic Immigration Summit. The Summit — an initiative of Atlantic Ballet Atlantique- is bringing together a cross-section of New Brunswickers including major employers and entrepreneurs; local governments and settlement agencies; educational institutions and arts organizations; industry specialists and individuals. They are coming together to talk about how we can create a province which welcomes and supports the success of new New Brunswickers.
There is a sense of urgency to these conversations and for good reason. New Brunswick's ageing and shrinking population represents one of the most significant challenges facing our Province. It is estimated that, over the next decade, 90,000 people will leave New Brunswick's workforce – resulting in thousands of job openings at businesses and organizations across the Province. Failing to fill those gaps puts our economic growth and, by extension, our social programs at risk.
Even if we train our current population for the skills needed for these jobs, or if New Brunswickers who have left the Province return, it will not be enough. We must attract and welcome new New Brunswickers. New Brunswick's colleges and universities play a vital role in welcoming potential new citizens and helping them establish the networks and connections which are critical ingredients for newcomer success.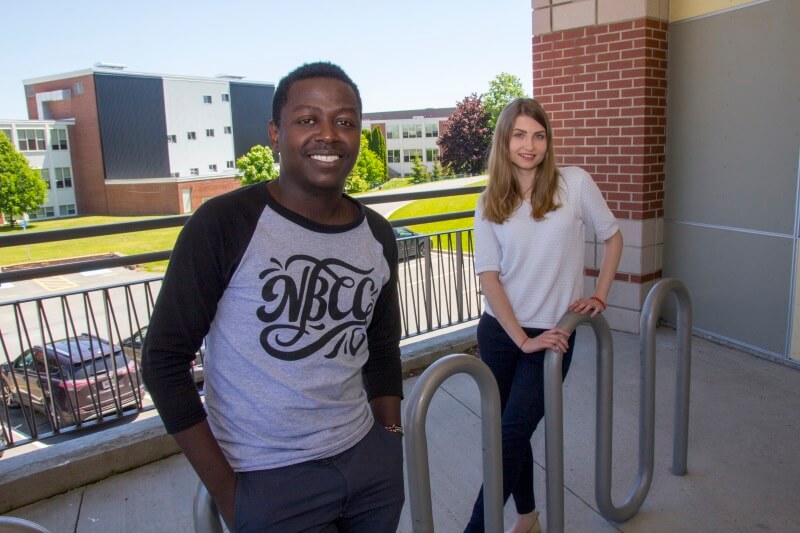 As part of our strategic goal of welcoming more learners, New Brunswick Community College (NBCC) has made a significant commitment to increasing the number of international students at the College, and we've seen remarkable results in the past two years. In 2016-2017, we welcomed 115 international students to NBCC which, at the time, was a record for the College. One year later, we more than doubled that number with 235 international learners representing 51 countries attending NBCC in 2017-2018. The international student population is on track to grow in the coming year – 29 percent of our 2018-2019 applications to date have come from international students – with significant increases coming from India, Korea, Brazil, Philippines and Vietnam.
Welcoming more international learners not only enhances our College, but it also enriches our communities. Indeed, there are immediate economic impacts. An international student spends an estimated average of $30,197 in his or her community. This represents over $7 million in spending by NBCC international students in 2017 and $85 million in spending by all international students in New Brunswick in 2017. However, the impact of welcoming newcomers to our Province goes well beyond dollars or demographics. All of us benefit and learn from diverse perspectives and varied life experiences, and we gather a new appreciation for our communities.
NBCC has an important role to play in welcoming new New Brunswickers, but we also realize that we cannot do it alone. We can be so much more effective together. There are many conversations taking place about the tools, partnerships and practices necessary to enhance immigration and newcomer retention. However, more important than any single policy, program or service is the creation of a culture of inclusiveness and belonging across our Province. It is not enough to say we want more people to come to New Brunswick; we must be willing to warmly welcome and embrace others and their cultures. We must be ready to recognize the value of diverse perspectives and create opportunities for newcomers to participate in and contribute to our communities. These new friends, colleagues and citizens help us build a stronger social and economic prosperity and an enriched quality of life. That's good news for all of us.
Media contacts:
Heather Allaby
Director of Communications and Stakeholder Engagement
Heather.allaby@nbcc.ca
tel: (506) 444-3320 cell: (506) 238-1639